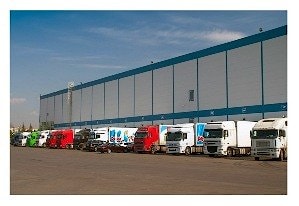 KamgoriS Private Enterprise has vast experience in organizing export deliveries of Belarusian fruit and vegetables to countries of the Eurasian Economic Union and Europe.
Since 2008 the company has been exporting fruit and vegetables grown on the territory of the republic of Belarus. Belarusian potatoes, apples, tomatoes, cabbage, cucumbers, and carrots are traditionally most popular.
Besides its own deliveries to foreign business partners KamgoriS Company also works with numerous Belarusian companies that specialize in the production of agricultural products.
KamgoriS Company can help with organizing exports and assist with selling Belarusian fruit and vegetables in Russia, Moldova, Poland, Serbia and other countries.
KamgoriS offers its business partners a well-functioning system of shipment, sales, debt recovery and others.
Key elements of the system are:
- supplying our partners with necessary materials to form export consignments of goods: certifies packing and wrapping (pallets, crates, wrapping paper, angle blocks, tape, labels);
- professionals qualified in export customs clearance;
- contractual relation with reliable shipping companies which ensure the safety of exported goods;
- prompt filling out of necessary paperwork: product certification, issuing the declaration of conformity, Certificate of Origin-1, assistance in issuing a set of documents (CMR, invoices, specifications, agreements);
- reliable foreign partners who are interested in direct deliveries of fruit and vegetables from Belarus;
- experience in sales of Belarusian fruit and vegetables at the major markets of the Russian Federation: wholesale and retail food center 'Food City' (Moscow); wholesale distribution center 'Four Seasons' in Domodedovo (Domodedovo, Moscow Region); Business Center 'NART' Sofiyskaya vegetables wholesale warehouse in St Petersburg (St Petersburg City) and others.

KamgoriS Company is ready to offer its partners different forms of mutually beneficial cooperation in terms of organizing export of Belarusian fruit and vegetables (commission fee, guarantee and others) which will allow to meet expectations of all parties.
If you have any further questions, please contact us at:
+375-29-675-56-78
or
send your inquiry by email.
If you are interested in buying or exporting Belarusian fruit and vegetables, you can call at:
tel/fax:
+375-17-309-19-96
tel/mob:
+375-29-675-56-78